পাত্র পাত্রী সন্ধানের শেষ ঠিকানা
আমরা খুজব আপনার জন্য
FIND YOUR SPECIAL SOMEONE
Trusted Matrimony & Matchmaking Service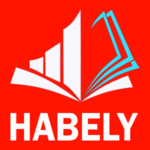 HABELY matrimony are not marriage brokers.HABELY matrimony is not partnered with any 3rd party agencies and are not involved with nor we engage any Marriage Brokers or Marriage Consultants to act on our behalf. We have NO REGISTRATION FEE & NO SETTLEMENT FEE policy. Offering services with nominal membership fee.
Better To Have Loved And Lost, Than To Have Never Loved
You Deserve A HABELY Matrimony Experience
It is not how many you meet but who you meet. And we believe in giving you the best start.
বিনামূল্যে নাম রেজিস্ট্রার করুন
Now it is your turn to be happily married
When & Where
We love to see you soon
PERSONALISED MATCH-MAKING SERVICE
Introducing Exclusive
Your Partner Search Just Got Better with HABELY Matrimony